Description
FSL Fundamentals: Strengthening our Community
VIRTUAL COMMUNITY-BUILDING EVENTS
The main goal of this virtual event series is to strengthen our community through participation in hands-on learning activities that will develop a sense of belonging to a network of French as an additional language teachers. Through a series of five sessions between fall 2023 and spring 2024, we will discover cultural elements specific to the French-speaking world. Each session will be interactive, allowing you to learn about a cultural theme through experiences. You will be able to transfer what you've learned to your classroom or simply take advantage of these moments to relax.
We work so hard to meet our students' needs that we sometimes forget to consider our own emotional needs. Take some time to have fun while making connections, speaking French, and developing your intercultural skills in a relaxed environment.
SESSION 3: Breathe, Speak, Act: Introduction to Drama with Théâtre la Seizième
In this session, we will explore theatre and drama techniques to equip you with new "tools" to explore in the classroom with your students in a fun, relaxed setting. We'll offer a warm-up based on breathing and relaxation, followed by a physical warm-up and some introductory drama and theatre exercises and games. Looking forward to creating together!
Equipment:
If possible, a quiet place with room to move around
A common object such as a cup or ladle (preferably plastic, non-breakable)
About Théâtre la Seizième
Since 1974, La Seizième, British Columbia's leading French-language professional theater company, has contributed to the richness and diversity of the performing arts through its creation, production, presentation, and touring activities. By offering powerful experiences that reflect the best of francophone performing arts from here and abroad, it seeks to inspire, enrich, and bring together diverse audiences.
Programming includes a season for the general public, a youth season, a series of drama workshops in schools, and a training, resourcing, and dramaturgical development program for performing artists.
Time & Date
January 31, 2024
7:00 p.m. - 8:00 p.m. EST
Facilitator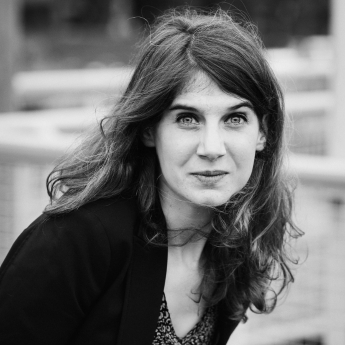 Actor, designer, and author
Anaïs Pellin
Anaïs is a passionate actor, creator, and author. She graduated in acting from the Conservatoire Royal de Mons and has performed for Manège.Mons (now Mars, Mons arts de la scène), Théâtre du Grütli, Théâtre du Peuple, and Rideau de Bruxelles. She regularly works with Théâtre la Seizième as an author (La Befana), actor (Le merveilleux voyage d'Inès de l'Ouest, Un.Deux.Trois. d'Orange Noyée), and host. She also works with Presentation House Theatre, Axis Theatre and Théâtre de la Pire Espèce. In 2020, she founded the Kleine Compagnie. Her play Clémentine : Une histoire (vraie) toured across Canada and internationally and received three Jessie Award nominations.
---
Have any questions regarding this event?
Contact our Projects and Professional Learning Coordinator: