Membership Benefits
Becoming a CASLT member brings you to the forefront of Canada's second language teaching and learning community
Get Started
Discover opportunities to fine-tune your skills as an educator and tips for making language learning more meaningful and effective for your students. Meet like-minded educators and gain access to our resources and publications, all of which are teacher-developed, tested, and recommended.
Different membership options are available. Browse the table below to find the one that best suits your needs.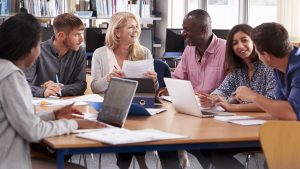 BECOME A MEMBER
Ready to join?
Select the Membership Category below to get started.
Become a Member
Honorary Memberships
Honorary memberships are awarded to individuals who have made significant contributions to second language education in Canada, including CASLT award winners and past presidents.
Our Affiliate Memberships
Did you know you can get a discounted membership to CASLT through certain affiliate organizations?
Are you a member of another language teacher association? You may be eligible for a discounted CASLT membership! CASLT has partnerships with the following language teacher associations across Canada, making it easier for you to take part in the larger Canadian L2 community.
Affiliate memberships to CASLT can only be purchased through the partner organizations – contact them for more information.
Become a Member
CASLT supports its members by creating opportunities for professional development, initiating and disseminating research, and facilitating the exchange of information and ideas among language educators. Memberships start at only $45 per year!
Compare Membership Categories
Sign up today