CASLT is thrilled to welcome four new members to its leadership team this year: one to the Board of Directors and three to the National Council. Get to know them here!
New Board Member
Philippa Parks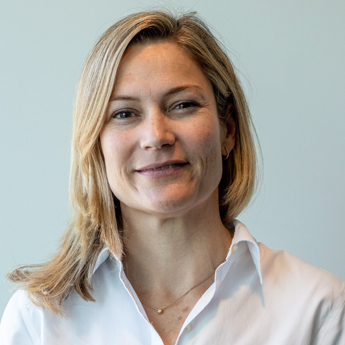 Philippa can't remember a time when she didn't want to be a teacher. Despite starting her degree at McGill with the intention of becoming an FSL teacher, she ended up qualifying and working as an ESL teacher. Philippa looks back fondly on the ten years spent teaching ESL at a secondary school in downtown Montreal. She tries to put into practice some of what she learned — and is still learning about teaching — through workshops she gives regularly in the second language teaching community.
Now an assistant professor in the Faculty of Education at the Université de Sherbrooke, one of Philippa's greatest pleasures is mentoring novice teachers. Their struggles to meet the demands of language teaching inspires her research into how to help language teachers become more resilient. Philippa is thrilled to join the Board of CASLT and support language teachers across Canada through research and professional development initiatives.
As the mother of two basketball-playing teenage boys, she doesn't have much free time, but when she does, she likes to indulge in repertory cinema (subtitled, of course), cooking, cross-country skiing, and cycling.
New National Council Representatives
Stéphanie Garand (Manitoba)

Stéphanie Garand (B.Ed., M.Ed.) is a French Languages Program Lead with the Winnipeg School Division in Manitoba. She is a graduate of the French Immersion Program, a French Immersion educator, leader, and mentor-coach who is passionate about French language learning. Stéphanie has a Master of Education in Curriculum Studies and Instruction and is a strong advocate for minority language programs. She firmly believes that we are all language learners.
Stéphanie loves to travel and spend time at the lake with her family and friends. She is a proud mom to her 4-year-old daughter Lili and their dog Gertie. This past summer she travelled to Spain for a few weeks and absolutely loves the culture, food, and beaches there. During her spare time, Stéphanie enjoys playing and coaching ringette. She has played ringette competitively for over 35 years and is currently teaching her daughter the sport.
Rochelle Guida (Ontario)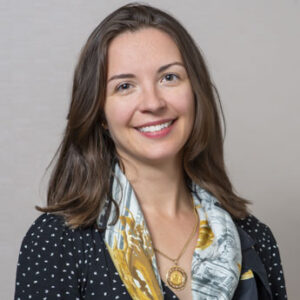 Rochelle Guida teaches French and Italian as additional languages in Oakville, Ontario. She has over fifteen years of teaching experience ranging from preschool to post-secondary education in ESL, French, and Italian. She was also a bilingual English and French Practice Management Instructor, working for the College of Immigration and Citizenship Consultants. Rochelle has experience teaching the French International Baccalaureate (IB) Program, the French Advanced Placement (AP) Program, Extended French, and Core French. Rochelle volunteers as an Assistant Teacher's Union Representative at her local high school since she is a firm believer in directly supporting teachers who then care for their students.
Rochelle obtained her Doctorate in Education at the University of Calgary, focusing on how to best approach cultural teaching and the neurolinguistic approach in the Core French secondary school context. Rochelle's various research contributions have been published in many CASLT publications and recently in the Canadian Modern Languages Journal and the Cahiers de l'lOLB for the University of Ottawa. She has presented her findings provincially, nationally, and internationally.
Her free time is limited right now with an infant and a toddler, but she tries to squeeze in a round of tennis, badminton, squash, or a nap when possible.
Caroline Riches (Quebec)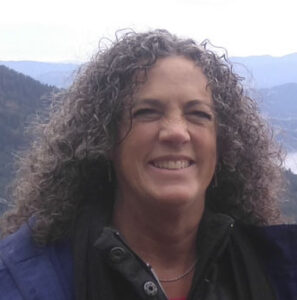 Caroline is an Associate Professor and Teacher Education Program Director in the Department of Integrated Studies in Education at McGill University. Her area of expertise is second (additional) language education with a specific focus on English as a Second Language and French as a Second Language teaching and learning in Canada. Her experience and expertise extend to teacher education, educational sociolinguistics, and language policy and planning. Her current research involves English and French language teacher professional identity and development.
On a personal note, summer is her favourite season, and she loves spending time outdoors. If it is hot and sunny, she is in her element. Caroline likes to swim, run, and play soccer and badminton. She most enjoys spending time with her family and friends.