Written by Charlotte Ashton
Getting ready for back-to-school is a key step in preventing teacher burnout and ensuring that you can enjoy teaching from the get-go. Additional language teachers may have some additional challenges in preparing for September. This blog offers some tips for making the transition from summer to the school year nice and smooth.
Set Up Your Classroom
Preparing your classroom ahead of time is a great way to make yourself feel excited and ready for the new school year. Getting your equipment ready one step at a time will help you to tick things off your to-do list so you can feel organized and ready for September. Make sure that all your technology works (computers, printers, projectors, speakers, whiteboards) and that you have the equipment necessary to help you work well.
As a language teacher, you'll be constantly looking for ways to keep your students learning. One low-effort, high-reward way of doing this is to stick up dual language labels all around the classroom for everyday items. Depending on the age group of your students, you could pick more general items (door, window, book), or more specific items (keyboard, pencil case, plants). This easy method can reinforce your students' vocabulary, reading, and spelling skills as they go about their day.
Putting target-language posters around your classroom is another excellent option. They can help boost student vocabulary, grammatical knowledge, creativity, and engagement in their learning.
Having a tidy classroom with everything as organized as possible will give you some peace of mind at the start of the new school year. It will also help your students orient to their new environment. Make sure that your space reflects you. You'll be spending lots of time there, so creating a happy, inspiring workspace is crucial.
Establish Your Goals for the Year
Reflecting on and establishing your goals for the year is another important step in helping to prepare for back-to-school. You could reflect on any possible goal, either personal or professional. September is the academic New Year, after all, so establish your goals before the busyness begins.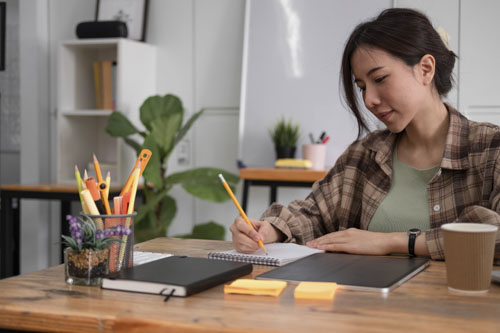 Some goals to consider include the following:
Brushing up your proficiency in your target language(s)
Reading more in your spare time (in any language!)
Exploring a new pedagogical approach to language teaching
Trying different methods of learning for your class, such as outdoor learning
Focusing on a particular skill in your class, such as listening, reading, or oral production
Your goals don't have to be large-scale; even small ideas can motivate and inspire as you transition to the new school year.
Prioritize Your Wellbeing
Making sure that your wellbeing is a priority is another vital step in preparing for the back-to-school period. By prioritizing wellness goals, you're creating positive habits and a sturdy structure to support yourself.
Prioritizing your wellbeing will not only make you feel happier and healthier but will also provide you with energy in the classroom. Scheduling some regular time for yourself may seem difficult, but it will actually help you in the long run, which is why it's so important.
Here are some ideas for scheduling time for yourself:
Attend a regular class or group
Get a coffee with a friend or family member once a fortnight
Treat yourself to a delicious meal after a long day
Try mindfulness and meditation to reflect on your emotions
Another important part of teacher wellbeing — especially for language teachers — is having a healthy sense of self-efficacy and preparedness, both linguistically and pedagogically. Engaging in professional learning opportunities is an effective way to boost your teaching toolkit and increase your professional confidence. Explore CASLT's many professional learning offerings and level-up your readiness for the new school year.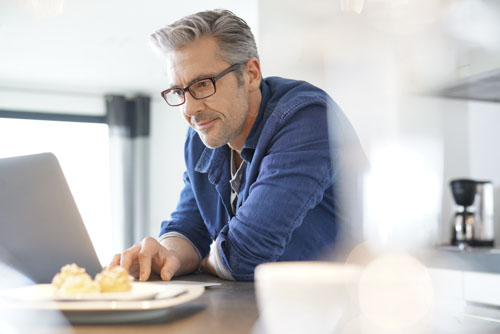 If there were a critical fourth tip for additional language teachers, it would be this: don't forget to breathe! Language education is important, and so are you. By organizing your space, establishing your goals, and making wellness a priority, you're well on your way to the work–life balance that everyone deserves, but teachers find so hard to achieve.
Author Biography
Charlotte Ashton is a bilingual writer for Twinkl Educational Publishing. She specialises in educational content and has a keen interest in all things language and culture.