Session Information
November 25, 2021
7:00 p.m. - 8:00 p.m. EST
French

CASLT Event
Description
Canadian children's literature can provide powerful opportunities for teachers to engage second language learners. Developing language proficiency, enhancing literacy competency, and deepening understanding of critical social issues are some of the benefits. Yes, you can do all this with just one book… if you choose a quality piece of literature as your anchor text!
Participants in this session will explore the process of designing connected literacy lessons through a model plan inspired by the award-winning picture book When We Were Alone (written by David A. Robertson and illustrated by Julie Flett). The story provides a gentle introduction to the history of residential schools that teaches students about Indigenous language, culture, and history; intergenerational storytelling; and family empowerment and strength.
Using the conceptual framework of pre–during–post reading stages and drawing on current research in second language pedagogies (Arnett & Bourgoin, 2018; Bourgoin, 2019; Gibbons, 2015), this presentation will demonstrate a variety of literacy-based instructional strategies. Language and vocabulary acquisition, oral fluency, reading comprehension, and descriptive writing are all targeted while exploring the significant themes of the text.
Participants will leave the session with a unit plan of connected lessons, supporting documents, and practical ideas that can be adapted for other children's books and other topics of social relevance. This session will be of interest to teachers working with second language learners at multiple levels (elementary and beginner level secondary).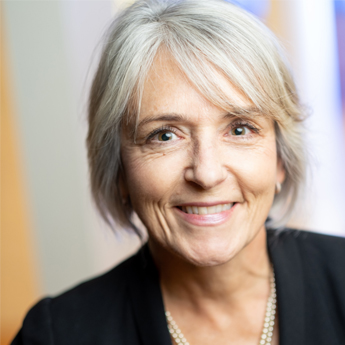 Assistant Professor, University of the Fraser Valley
Joanne Robertson
Dr. Joanne Robertson is an Assistant Professor in Teacher Education at the University of the Fraser Valley (UFV). Joanne has dedicated her career of over 30 years to the pursuit of excellence in second/additional language instruction. She started her career as a French Immersion teacher and later took on school and district leadership positions, including Director of Instruction for the North Vancouver School District. Currently, Joanne teaches undergraduate courses in language and literacy methodologies to pre-service teachers at UFV and graduate courses in educational leadership to in-service teachers. She continues to provide leadership and professional development to educators on various topics related to second language and literacy instruction.