Call for Proposals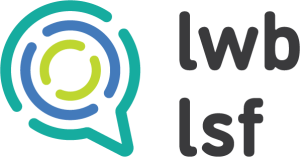 Submit a Session Proposal
The form is now closed. The deadline to submit session proposals was October 2, 2022.
Session Themes and Conference Strands
Session Types
Key Dates
Selection Process
Confirmation of Sessions
Presenter Registration
Presentation Dates
Session Materials
Proposal Contact Information
CASLT and the OMLTA invite you to submit a proposal for the 2023 LWB conference. The program selection committee welcomes session proposals from both novice and experienced presenters. Share your high-impact strategies, current research, and innovative ideas with second language educators from across Canada and beyond.
Presenters may propose more than one session but must submit a separate online application for each.
Session Themes and Conference Strands
We are seeking session proposals related to one or more of the following themes. Sessions should also fall under one or more of the wider conference strands.
Themes
Online and Blended Language Teaching
Content-Based Instruction
Assessment and Evaluation
Teaching Strategies and Approaches
Building Confidence and Proficiency
Social-Emotional Learning
Equity, Diversity, Plurilingualism, and Inclusion
L2 Teacher Identity, Self-Efficacy, and Retention
Leadership and Support
Intercultural Competency
Language Proficiency Scales and Frameworks (e.g., CEFR, CLB)
Indigenous cultures and perspectives; decolonizing curricula
Strands
FSL/FAL: French as a second or additional language (e.g., French immersion, Intensive French, Core French, French to newcomers in Francophone schools, adults learning French, French in a minority language setting, francisation/ALF)
ELL/ESL/EAL: English language learner, English as a second or additional language (e.g., EAL in Francophone schools, English to newcomers in Anglophone schools, adults learning English)
Other MHL: Modern/heritage languages
IL: Indigenous languages
ASL/LSQ: American Sign Language and Quebec Sign Language
General: applicable to multiple strands
Session Types
Presentation
Sharing or showcasing information with time and strategies integrated to allow the audience to process information and ask questions.
Workshop
A hands-on, interactive professional development activity around a specific issue or technique.
Panel
A structured session that includes 3–4 presenters, a facilitator, and time for questions and discussion. For a 60-minute session, each speaker should present for a maximum of 10 minutes.
Exhibitor Showcases
Any session that promotes a saleable product, program, or service will be considered a commercial presentation. A limited number of exhibitor showcases are available. Learn more in the call for exhibitors (coming soon).
Key Dates
October 2, 2022: Deadline to submit session proposals
October–November 2022: Review of session proposals
December 1, 2022: Responses to presenters
January 3, 2023: Deadline for presenters to confirm participation and register
January 31, 2023: Preliminary conference program online
Selection Process
The program selection committee will select proposals based on their relevance to the themes and conference strands listed above. The goal is to ensure that the conference program offers a balanced, comprehensive, and diversified choice of sessions. The committee may also consider such criteria as the language of presentation and the type of second language program.
Furthermore, the committee will consider the following when judging the overall quality of proposals:
Succinct and well-written session description
Clearly articulated purpose and procedures, including the intended audience
Relevance of the topic to the field of second language teaching, learning, and research
Opportunities for participant engagement (where applicable)
The program selection committee reserves the right to request modifications to proposals prior to acceptance. If accepted, presenters may be invited to present in formats other than the one they selected.
Confirmation of Sessions 
Only the lead presenter will receive notice of the status of the proposed session via email. If the proposal is accepted, the lead presenter must confirm participation and all presenters must register for the conference by January 3, 2023.
Acceptance to the conference does not guarantee minimum attendance at any session.
Presenter Registration
All presenters and co-presenters must register for the conference. They are eligible for the discounted presenter registration rate.
The number of presenters per session eligible to pay the discounted presenter registration rate varies according to the session type. Additional presenters must pay the standard rate.
| | |
| --- | --- |
| Session Type | Number of presenters eligible for the presenter rate |
| Presentation | 1 |
| Workshop | 1 |
| Panel | 4 |
IMPORTANT: Presenters are responsible for registering for the conference, arranging and paying for their own travel and accommodations where applicable, and paying any other associated costs.
Presentation Dates
Conference presentations will take place on Friday March 24, 2023 and Saturday March 25, 2023.
Session Materials
The presenter coordinator will communicate with lead presenters regarding sharing session materials.
Proposal Contact Information
If you have any questions regarding submitting a session proposal, please contact the presenter coordinator, Kim Giese:
Submit a Session Proposal
The form is now closed. The deadline to submit session proposals was October 2, 2022.
Become a Member
CASLT supports its members by creating opportunities for professional development, initiating and disseminating research, and facilitating the exchange of information and ideas among language educators. Memberships start at only $45 per year!
Compare Membership Categories
Sign up today