Information for Exhibitors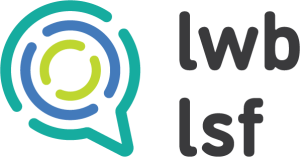 Reserve a Booth
Booth Rental
Exhibiting Schedule
Managing an Exhibitor Booth
Selection Process
Other Opportunities for Exhibitors
Cancellation Policy
Security
Questions?
CASLT and the OMLTA invite exhibitors to be part of LWB 2023, Canada's premier national professional development conference for second language educators and stakeholders. LWB brings together over 600 attendees from across Canada and abroad.
LWB 2023 provides maximum exposure to your target audience. Showcase your services to hundreds of language education professionals, create brand awareness, and launch new products and publications as an exhibitor at LWB 2023.
When
Where
Westin Harbour Castle, 1 Harbour Square, Toronto, ON, M5J 1A6

Who will be there?
Over 600 language educators and stakeholders from across Canada and abroad, including:
Language teachers
Program and school administrators
Language consultants and coordinators
Professors
Researchers
Settlement agencies for immigrants
Education students
And other stakeholders
Booth Rental
Cost
Standard: $800
Not-for-profit: $650
Location
Space is limited and booths are selected on a first-come, first-served basis. We will communicate with each exhibitor after they submit their form.
Standard Booth Equipment
Each booth package includes the following:
8′ high back-wall drape and 3′ high side-wall drape
One 2′ x 6′ covered and skirted display table
Two (2) chairs
One (1) booth identification sign with the organization's name and booth number
Exhibitors will be notified by email when the additional exhibit information and order forms (extra furniture, electricity, internet, storage, transportation, etc.) are available and posted.
Meals
Booth registration includes coffee breaks and meals for one booth attendant. Meal packages for a second booth attendant are available for $175. Payment is due at the time of booking. Additional booth attendants must register as conference participants.
Exhibiting Schedule
Thursday,
March 23, 2023

Friday,
March 24, 2023

Saturday,
March 25, 2023

Set-up
Display hours
Display hours
Takedown
From 2 p.m.
7:30 a.m. to 5:30 p.m.
7:30 a.m. to 2:30 p.m.
2:30 p.m. to 4:30 p.m.
Display hours
5:00 p.m. to 7:00 p.m.
Managing an Exhibitor Booth
All exhibits must be staffed and remain open until the official closing hour. As early dismantling of exhibits is disruptive to the conference, exhibitors may not pack, tear down, or remove any portion prior to the official closing at 2:30 p.m. on March 25. Exhibits must be removed from the exhibit area no later than 4:30 p.m. on Saturday, March 25.
The hotel is not able to provide advanced/post conference storage. All exhibitors will be asked to bring exhibitor material to the hotel and remove it immediately following the conference. Each exhibitor will be responsible for moving your boxes to your exhibit space upon your arrival.
Selection Process
The organizing committee for LWB 2023 reserves the right to only accept requests from exhibitors whose products or services meet the needs of conference delegates.
Other Opportunities for Exhibitors
Advertising and Sponsorships
One or more free booths are included in our sponsorship packages. Consult the Information for Sponsors and Advertisers page to learn more.
Exhibitor Showcases
Exhibitors can apply to hold an exhibitor showcase, a 30-minute presentation on their products and/or services. Exhibitor showcases will take place in person in a designated area of the Exhibitors' Hall and will be included in the conference program. The cost for an exhibitor showcase is $100. To submit a proposal, complete the "Exhibitor Showcase Proposal" section at the end of the exhibitor registration form .
Cancellation Policy
Payment for a booth rental is refundable, less a $100 administration fee, until February 22, 2023, at midnight (Eastern time). No refunds are possible after that time.
Security
All property of the exhibitor remains under the custody and control of the exhibitor in transit to, within, and from the exhibit show location. It is recommended that exhibitors take precautions of their own, such as securing small or easily portable articles of value during the exhibit and removing them to a place of safe-keeping when the booth is unstaffed.
Disclaimer of Liability
Exhibitors accept full responsibility for all property that the exhibitor displays or authorizes to display at the conference venue, including set-up, takedown, and in transit. All liability for loss or damage, whatever its type or circumstances, shall be at the sole risk of the exhibitor, notwithstanding that such loss or damage may have arisen through the inadvertent or negligent acts of any person, including any and all members of CASLT and the OMLTA. The exhibitor shall protect and hold harmless CASLT and the OMLTA from and against any claim for any loss connected with or related to the presence and use of the property of the exhibitor.
Questions?
For any questions about booth reservation, please email communications@caslt.org or call 1-877-727-0994, ext. 203.
Reserve a Booth
Become a Member
CASLT supports its members by creating opportunities for professional development, initiating and disseminating research, and facilitating the exchange of information and ideas among language educators. Memberships start at only $45 per year!
Compare Membership Categories
Sign up today